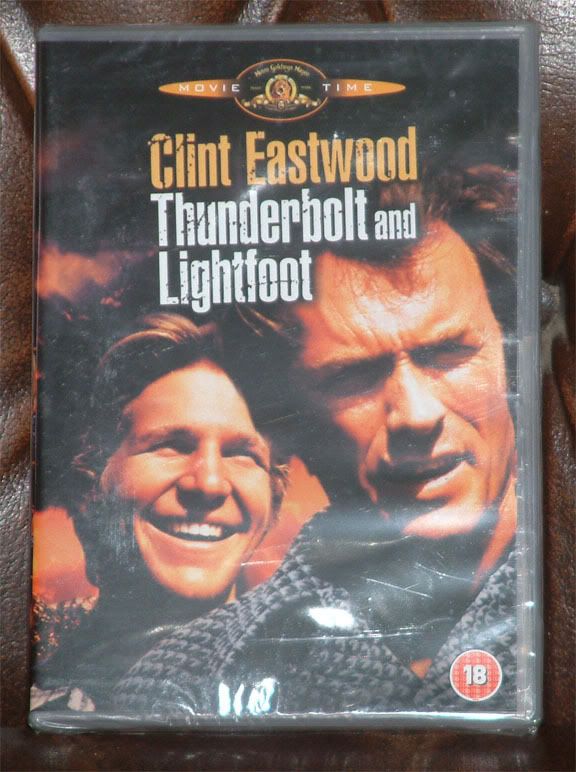 Catch Thunderbolt & Lightfoot tonight on Ch5 at 11.05.
Thunderbolt & Lightfoot was made in 1974 and sadly gets lost in the mix with all the cutting edge American films of the 70's. Even in 1974, it struggled to make a mark, with such prestigious films as The Godfather Part 2, Chinatown, The Conversation, Lenny, The Towering Inferno, all nominated for Best Picture. The winner was of course The Godfather, Part 2, which became the first sequel to win an OSCAR.
When was the last time 2x films by the same director (Francis Ford Coppola) were in the Best Picture category? Coppola's The Conversation would go on to win the Palm D'or . When did Coppola last direct two great films in a decade? That would be the 80's with the back-to-back productions of Rumble Fish and The Outsiders from 1983. Talk about forgotten gems, that's two for you list.
Anyway back to Thunderbolt a & Lightfoot. This film is even a lost gem in the careers of the three principle people behind this film. Michael Cimino would later go onto direct The Deer Hunter (1978), Clint Eastwood had just starred in Dirty Harry (1971) and its sequel Magnum Force (1973) and Jeff Bridges was OSCAR nominated for his role in Peter Bogdanovich's amazing second feature The Last Picture Show (1971). Bridges would later pop up in Cimino's 3rd film Heaven's Gate (1980).
What is there to say about Thunderbolt & Lightfoot, well its a great road film and buddy movie rolled into one. Eastwood and Bridges have a great chemistry, almost as good as Newman & Redford. Eastwood (Thunderbolt) an ageing bank robber is teaching Bridges (Lightfoot) the tricks of the trade. Just reading the cast list I had forgotten what great talent is in this film. Geoffrey Lewis (Juliette's Father) co-stars, Daisy Duke from The Dukes Of Hazzard aka Catherine Bach pops up,,in her hot pants I wonder? Finally Gary Busey the man with the big teeth from Lethal Weapon/Point Break makes a youthful appearance.
I first saw Thunderbolt & Lightfoot as part of the BBC 2's Moviedrome series sometime during the 90's.
Hope you can watch this, SKY+ it, or even buy the DVD as I can remember it been an excellant film.